Apple Mac Support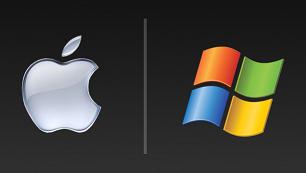 Looking for a Mac Genius, who also is a Microsoft Windows Guru? You've come to the right place!
While you may find computer support technicians familiar with either Microsoft Windows or Mac OS X, it isn't often you will find technicians who are specially trained in dealing with both systems. Jackson Technical takes a unique approach in that we know how to make Dells and Apples "play well" together.
Interoperability between Apple OSX and Windows PCs or Microsoft Server is vital in today's business setting, where users and business owners may opt to have both operating systems in their offices. If you have both systems in place, you need them to work well together -- not separately or just barely. We can help!
Jackson Technical employs dual certified support technicians who are both Microsoft Certified Professionals (MCP, MCSE) and Apple Certified Support Professionals (ACSP, ACSA). These rare professionals are experts specializing in bringing the Microsoft PC and Apple Mac environments together in your office.
Exclusive skills such as these allow your iMac, PowerBook, Dell Optiplex, and Dell Latitude laptop to communicate seamlessly with your Microsoft Small Business Server, or with Entourage, iMail, or Outlook, allowing you to share files and printers, and collaborate easily.
Whatever your system integration challenge, our expert technicians have the solution! Contact Jackson Technical now...
Jackson Technical works primarily with Macs in a business environment. If you need help with your home Mac, try these fine retailers: